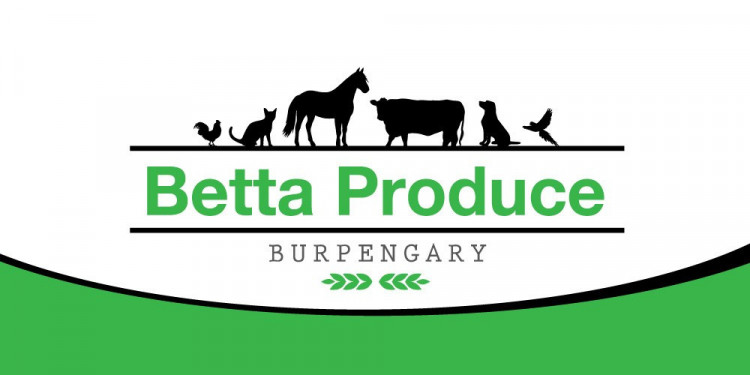 202 Bruce Highway, Eastern Service Road, Burpengary, QLD, 4505
PH: 3888 3996​
MON-FRI: 8:30am - 5:30pm
SAT: 8:00am - 3:00pm
SUN: CLOSED​​
Welcome to Betta Produce Burpengary!



We are located on the Bruce Highway only 35Kms north of Brisbane easily accessed by the Eastern Service Road. The business has serviced the Moreton Bay Shire for 25 years and has been built on customer service and supporting local community groups. Jason and Annette Savery, owners of Betta Produce, are supported by a highly motivated well trained team consisting of Sylvia, Brayden, Abbey & Dave in servicing our customers' individual needs.

We cater for the small and large animal market, the highly motivated competitor, the pet lover, the bird enthusiast, the keen gardener, the weekend hobby farmer or just someone who wants to buy their favourite pooch a pig's ear!

We have a strong customer service focus and as we say "if we haven't got it we will get it for you at a competitive price"

Betta Produce is also a keen supporter of the local community groups, The Burpengary Riding for The Disabled Ltd, The Burpengary Pony Club Inc, The Northern District Hack & Dressage Club Inc as well as supporting local school and community events.



We invite you to visit Betta someday,




You won't forget the service experience!
We Sell

- Hay & Chaff
- Stockfeeds
- Grains
- Birdseeds
- Dog & Cat Food
- Pet Accessories
- Veterinary Lines
- Saddlery
- Fencing
- Pest Control
- Weedkiller & Herbicides
- Grass Seeds
- Fertilizers
- Mulch Hay
- Molasses
- Advance Dog & Cat Food
- Black Hawk Dog & Cat Food
- Vetafarm
- Poultry Equipment
- Party Hire Bales
202 Bruce Highway Eastern Service Road Burpengary QLD 4505. Ph/ Fax (07) 3888 3996
Next To Kratzmann's Caravans
EXIT 142 Northbound
EXIT 146 Southbound